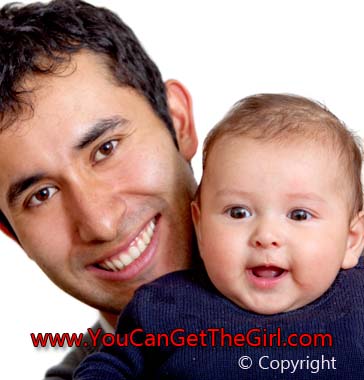 Dating can be challenging at any time but it is an entirely different game when kids are involved. While it is important to have a great dating life, it is even more important to make sure that your children don't get hurt in the process. 
Keep Your Dating Life and Family Life Separate
You need to establish yourself in a committed relationship before you involve your children. You don't need to introduce your kids to every person that you meet. You definitely don't want to risk having them bond with a person who might only be around for a short time.
You need to get to know your partner well before they become a part of your family life. Make sure that they are the type of person that you want to introduce to your kids. If you haven't talked about your possible future together yet they shouldn't be involved with your family.
If you are dating online, don't get out information about your kids. Of course, you should let potential dates know that you have children but don't give out personal info about them.
Don't Bring In a New Parent
When you do introduce your partner to your kids, don't let them play the parent. It may seem like a natural progression to have them fill in the missing role but it isn't time for that. Your partner shouldn't discipline your kids or act as an authority figure.
The first few meetings are a time for bond. Allow your partner and your kids to gradually build a natural relationship. Plan low-key events and activities where no one feels pressured.
Be a Good Role Model
Your children are still learning how to build healthy relationships. In the future, their relationships will be affected by what they see from you. It is important to be a good role model for them. If you wouldn't want your children to have a relationship like yours, then don't expose them to it. Better yet, don't be in a relationship that you have doubts about.
This is the perfect time to show your kids what a solid adult relationship looks like. Of course, all couples argue but you don't need to do it in front of your kids. Keep things positive and appropriate.
Be Honest with Yourself
If you kids can't get along with your partner, you need to stop and think about the situation. Talk to your kids. Do they have a problem with your partner or are they just feeling uncomfortable?
If their problem is with your partner, take it seriously. Listen to what they have to say. Children can be good judges of character and sometimes they see things that we don't. Listen to their concerns. If you partner is doing something that makes them uncomfortable, have a discussion about it.
If your children are worried about having their other parent replaced or they feel like they are being ignored, listen to them. Figure out what you can do to put their minds at east. Of course, you need to continue your relationship if you are happy with it but make sure that you are spending enough quality time with your kids. If they are feeling overwhelmed, introduce your partner into their lives more gradually.
For more tips on writing an online dating profile and tips for online dating please visit www.DatingProfileWriters.com